My internet journey part 1
Hello and welcome to you all. This is my first post and it seems to have taken an extraordinary amount of time to get to this point! Anyway I've made it and hope that some of the things I write about my internet journey here will help others wanting to succeed with internet marketing.
I joined an organisation called Big Commission Blueprint in late December 2015 and then upgraded my membership to the Affiliate Club level. There are two other levels above which I hope to be joining in due course when my online income allows. The whole system is designed and set up by a remarkable internet millionaire called Dean Holland who has basically provided all the products, tools, training, software and websites to enable a complete beginner like me get started on (hopefully) a very profitable online career.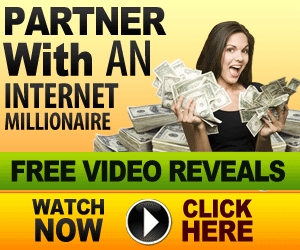 I'll try to be brutally honest with you about the ups, downs, problems and successes in my journey. I'll tell you everything I'm trying in order to get my business going. I'm hoping that people will comment on my blog and let me know where I'm going wrong or how I could do things better. Anything I learn that works I'll pass on to you.
So – in the almost three months that have passed between joining the Affiliate Club and now – what have I been doing? Well, the first thing to remember is that my sole task is to provide traffic to the sales funnel that Dean Holland has set up. Dean's sales funnel is very sophisticated and very successful. This guy's been around the block and he knows what works. Trust me. So as long as I can send traffic to the funnel I'm in business. Sounds simple eh? We-e-ell maybe not.
I've been trying to get started on internet marketing for several years now without success. The stumbling block has always been traffic. I've learned now that it shouldn't have been. It's my fault. I've always thought I could get free traffic without any (or hardly any) work. I've bought every piece of software, every course, every seo plugin, every piece of miracle-working crap from every single guru on the planet! If I saw a shiny object I was off like a startled hare to get it! All in the hopes that this would, at last, be the holy grail, the answer to all my problems. Of course it never was.
There are only two ways to get reliable, targeted traffic. Buy it or work for it. If you can't afford (or can't justify) buying it then you have to do the work. Dean's training is full of good advice. If you are going to pay for traffic then just about the best source is Solo Ads. This is where an existing successful marketer sends out your email to his list. This is the method that Dean and many of his most successful affiliates use. BUT – it is a minefield, you have to choose carefully who to partner with. It is possible to spend much more money than you get back in sales. However, if you have a lead capture page, it is a good way to build a list, and so may be financially justifiable on that measure only. If, like me, you don't want to run the risk of spending money you haven't already earned, then you're left with free traffic. There are lots of methods of getting free traffic but some of the most effective are blogging, blog commenting, forum posting, and using social media such as twitter, facebook, youtube and pinterest.
So what are the steps I have taken so far?
Bought a domain name (two actually, the other one being digitalascendancy.com which I will develop into a membership/sales site)

Arrange hosting

Install wordpress on this site along with a decent theme and required plugins etc.

Try to make the blog look nice with decent graphics and so on – still work to be done there.

Join internet marketing forums and start posting

Create twitter account and start posting.
The next (extremely) important step for me to take is to set up a lead capture mechanism on this blog site. There are a number of plugins that will allow input of email addresses but not many of them link to autoresponders. I have a self hosted autoresponder called arpReach which is exteremely good and will suffice until my list gets too big.
I've been posting to twitter for just over a month now and have about 260 followers and a list with 800 members. I'm just at the stage of setting up my accounts with the marketing forums and starting to make posts and comments.
So – thats where I am at the moment. I'll post my second installment of the journey when I have significant progress to show. With every good wish to you all on your internet travels.
6 responses for My internet journey part 1